Roland M. Searcy
Bryan – College Station Attorney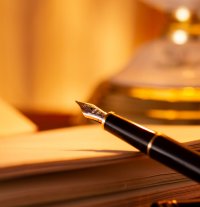 Roland M. Searcy, Jr. graduated from Texas A&M University in 1961 and was awarded his Juris Doctor (J.D.) from Baylor University School of Law in 1964. He has been both County Attorney and District Attorney for Brazos County. After he left the District Attorney's Office, he went into private practice and in 1990, he and Charles Gandy formed Searcy & Gandy, P.C. and has been actively practicing since that time.
Mr. Searcy now has a designation "Of Counsel" with the firm and still practices in the area of wills, real estate and contracts. He is also a member of the Brazos County Bar Association and the State Bar of Texas.
If you need to speak with an experienced lawyer about your case, please contact Searcy & Gandy, P.C. in Bryan, Texas at 979.774.4300.